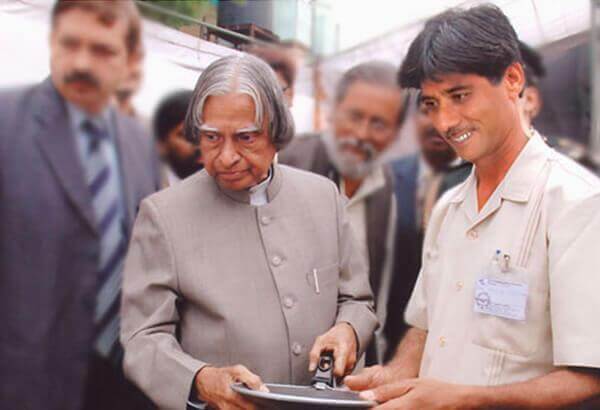 A man with vision, mission and ignition Mr. Mansukhbhai Prajapati is a small-town man with big dreams of ruling the world. And true to his dreams, he is progressing well in this path. His dream child, Mitti Cool, is an attempt towards connecting mankind more irrevocably with clay and soil. He is already paving the way of Mitti Cool to go both national as well as international. Though some traces of clay products can still be seen in some parts of core and rural India, time has made its memories faded in population's mind. Mr. Prajapati aims to refresh these memories and remind people about the benefits and uses of clay products.
The journey of Mansukhbhai Prajapati begins on 19th October, 1970. Born to a poor potter, his family had already quit their business due to the breakdown of the Machhu dam and thereafter migrated to Morbi. In 1980 he failed in 10th standard and dropped out of school after that.
Originally hailing from Wankaner, Gujarat. Today Mansukhbhai Prajapati is a successful entrepreneur who relished the idea of modernizing the knowledge that the craftsmen of this country carry. But who can imagine him to be a boy who was initially working at a tea stall? Soon, he ditched the tea stall to work in a factory, but all along he really dreamt of creating his own machine like a Tawa (flat iron plates used for baking bread) with clay. In spite of heavy discouragement both from his father and the Seth (boss) whom he took a loan from who told him to that the right way to start a business was from his own self-earned money, he knew within that to create a machine he would need ample of resources. With 30 thousand rupees he started working on his project. It was only after 2001 Bhuj earthquake that he realized that he wanted to create a clay refrigerator which can run without electricity. It was the first concrete step in setting up a house of innovation that Mitti Cool and its products are synonymous with today.