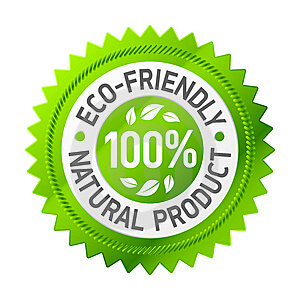 Best eco friendly products
Best eco-friendly products to save the environment. Our products do not harm the environment whether in their production, use or disposal. Clay products are 100% Safe and environment-friendly.
What is the importance of Eco-Friendly products?
We're destroying the earth and it's something that can be prevented. We can all take small steps toward reducing our environmental footprint. Even as human we use eco-friendly products that can make a huge difference. When it comes to taking green initiatives a great place to start is to reduce waste. It is said that by 2050 the amount of plastic in the ocean will outweigh the fish in the ocean – that statistic is shocking. We all need to replace simple items we use in our everyday lives with environmentally friendly products to have a large impact.
Also Read: Did you know that 90% of plastic water bottle contains plastic particles?
The Clay Biryani Pot is a traditional cooking pot for making most Indian dishes the natural way. Unlike the metal and ceramic vessels, these pots are easier to clean and cooks faster. It also enhances the taste and aroma of the spices naturally.

Preserves the natural taste of food
Very easy to use & wash
Variety of health benefits
Microwave Safe
Use for Serving & Cooking

Shipping with in 10 Days

An Innovative, Next generation Product; Cooking in a clay cooker not only has a variety of health benefits but also makes for an easier cooking process and in the end, a more flavorful and nutritious dish

Cooks everything which a regular cooker cooks
Preserves the natural taste of food
Very easy to use & wash
Variety of health benefits

Award Winning Product

Use these 'one-of-a-kind' clay pots to cook many kinds of dishes like cooking rice, boiling vegetables to make curries, soups and your favorite dishes. Cook 100% healthy, 100% non-toxic food for you and your family with these beautiful unglazed clay pots. Buy clay handi online.

Preserves the natural taste of food
Very easy to use & wash
Variety of health benefits
Microwave Safe
Use for Serving & Cooking

Use these 'one-of-a-kind' clay pots to cook many kinds of dishes like cooking rice, boiling vegetables to make curries, soups and your favorite dishes. Cook 100% healthy, 100% non-toxic food for you and your family with these beautiful unglazed clay pots. Buy clay handi online.

Preserves the natural taste of food
Very easy to use & wash
Variety of health benefits
Microwave Safe

Use these 'one-of-a-kind' clay pots to cook many kinds of dishes like cooking rice, boiling vegetables to make curries, soups and your favorite dishes. Cook 100% healthy, 100% non-toxic food for you and your family with these beautiful unglazed clay pots. Buy clay Kadai online.

Preserves the natural taste of food
Very easy to use & wash
Variety of health benefits
Microwave Safe

Simple Tawas are an essential part of your kitchen. Buy clay simple tawa online.

Gas Stove Compatible
Very easy to use & wash
Variety of health benefits
Makes tasty food
High Quality Product

The Clay Sonera Handi is a traditional cooking pot for making most Indian dishes the natural way. Unlike the metal and ceramic vessels, these pots are easier to clean and cooks faster. It also enhances the taste and aroma of the spices naturally.

Preserves the natural taste of food
Very easy to use & wash
Variety of health benefits
Microwave Safe
Use for Serving & Cooking

Non-Stick Tawa provides low oil cooking facility. Non-Stick Tawa surface prevents food to stick at the bottom. Food grade Non-Stick Tawa gives a healthy food. Buy clay non-stick tawa online.

Gas Stove Compatible
Very easy to use & wash
Variety of health benefits
Makes tasty food
High Quality Product

Simple Tawas are essential part of our kitchen. Buy Earthen Tawa online.

Gas Stove Compatible
Very easy to use & wash
Variety of health benefits
Makes tasty food
High Quality Product
Traditional elegant look
Excellent finishing with Light weight
The real taste of food
100% natural clay as the raw material.
Very easy to use & wash

In Mitticool earthen clay curd pot, you can store the curd up to 3 to 4 days. You will get a delicious and natural taste while making curd in the Mitticool pots. Buy earthen clay curd pot with cap online.

Traditional elegant look
Excellent finishing with Light weight
The real taste of food
100% natural clay as the raw material.
Very easy to use & wash

In Mitticool earthen clay curd pot, you can store the curd up to 3 to 4 days. You will get a delicious and natural taste while making curd in the Mitticool pots. Buy earthen clay curd pot with cap online.

Traditional elegant look
Excellent finishing with Light weight
The real taste of food
100% natural clay as the raw material.
Very easy to use & wash

In Mitticool earthen clay curd pot, you can store the curd up to 3 to 4 days. You will get a delicious and natural taste while making curd in the Mitticool pots. Buy earthen clay curd pot with cap online.

Traditional elegant look
Excellent finishing with Light weight
The real taste of food
100% natural clay as the raw material.
Very easy to use & wash

In Mitticool earthen clay curd pot, you can store the curd up to 3 to 4 days. You will get a delicious and natural taste while making curd in the Mitticool pots. Buy earthen clay curd pot with cap online.

Traditional elegant look
Excellent finishing with Light weight
The real taste of food
100% natural clay as the raw material.
Very easy to use & wash

In Mitticool earthen clay curd pot, you can store the curd up to 3 to 4 days. You will get a delicious and natural taste while making curd in the Mitticool pots. Buy earthen clay curd pot with cap online.

Traditional elegant look
Excellent finishing with Light weight
The real taste of food
100% natural clay as the raw material.
Very easy to use & wash

In Mitticool earthen clay curd pot, you can store the curd up to 3 to 4 days. You will get a delicious and natural taste while making curd in the Mitticool pots. Buy earthen clay curd pot with cap online.

Traditional elegant look
Excellent finishing with Light weight
The real taste of food
100% natural clay as the raw material.
Very easy to use & wash